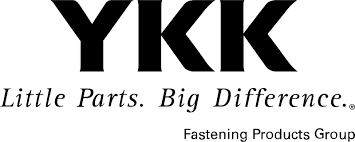 Whether you are cruising on a lake or fishing in the ocean, your boat and boat top closures need protection from damaging elements including sun, wind, and water. YKK North and Central America Group offers a variety of fastening products which add value and are sure to keep your boat top in ship shape condition. YKK's MARINE MATES® zippers are a unique line of VISLON®zippers designed specifically to resist corrosion and add protection from the sun's damaging UV rays, and they are available in a #8 and #10 size. YKK offers TA single pull and TX double pull automatic locking plastic sliders that are resistant to salt water. We also offer our SK50 stainless steel snaps, which come in a stud, socket and screw stud. The SK50 series has the strongest lateral shear strength in the industry, enabling your canvas to stay in place. Screw studs come in various screw lengths, and a self-drill and tap screw stud is available to eliminate the need for pre-drilling before installation.
Another snap fastener that is perfect for your boating needs is YKK (U.S.A.) Inc. Snap and Button Product's revolutionary SNAD®snap fastener, an adhesively attached snap fastener which eliminates the need to drill holes into your boat. With this fastener, no tools are necessary.  Just clean the surface, remove the backing and attach!  The SNAD® snap fastener can be attached wherever a conventional screw stud can be used and also in quite a few places where they cannot be used including glass windows. The adhesive is a proven technology of 3M™ VHB™ tape adhesive.
Though the zippers and snaps are the most overlooked mechanical items on a boat, it is important to take care of them so that you can enjoy your valuable investment for many years to come. These fasteners can be used on door openings and on open air windows, so it is important to treat them as mechanical devices. A little care will go a long way in helping to extend the life of your boat. To properly maintain zippers and snaps, YKK offers the ZippyCool® Kit. This cleansing system comes with a cleaning  fluid to remove harmful dirt, sand, and salt deposits and a wax lubricating stick. It's great for marine zippers!