Residential/CommerciaER l , Retractable Awnings, Fixed and Drop Arm Awnings, Pinnacle Awnings and Power Shades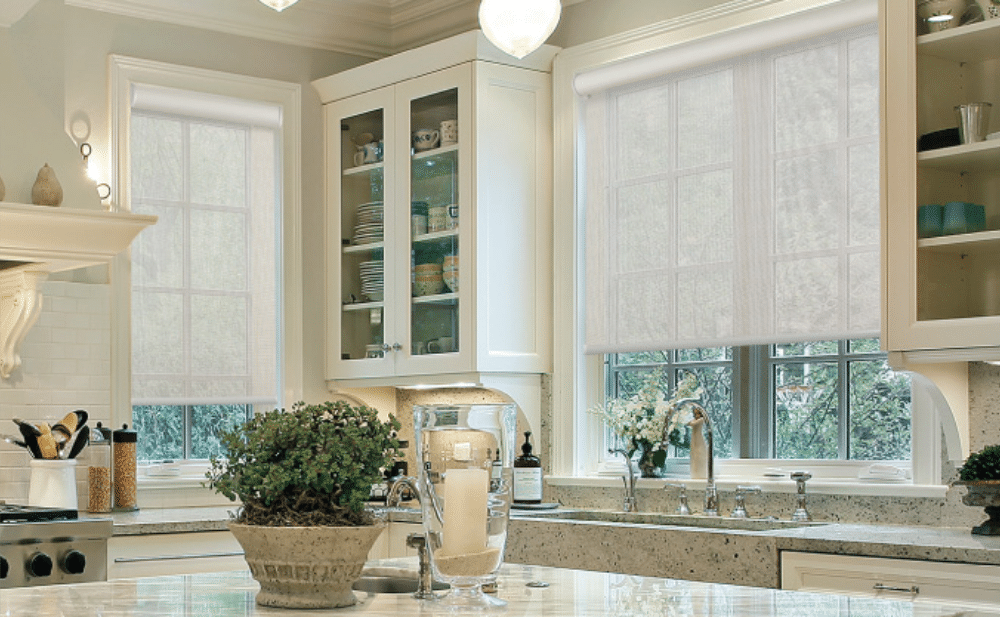 ALEO INTERIOR SHADES
The Aleo roller shade is equipped with a system allowing for effortless raising and lowering also ideal for larger shades! In addition to its exclusive operating system, Aleo has a unique sleek and modern design which is opened to many customization such as choosing to have the Aleo with an open roll or with a cassette covered or not with a choice of fabrics.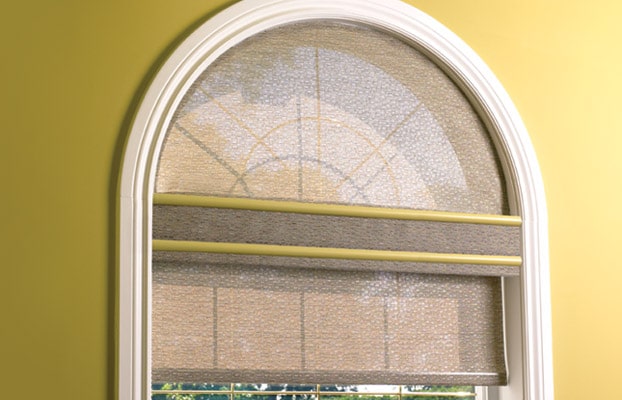 FIXED MULTIFORM SHADE
Fixed multiform shades consist of fabrics cut to the exact dimensions of windows in various shapes (circular, octagonal, rectangular, half-moon, crescent, etc.) or according to a template. A female velcro is sewn on the entire shade and is accompanied by a vinyl track equipped with male velcro to hold the shade in place. The shade is fixed and cannot be raised or lowered.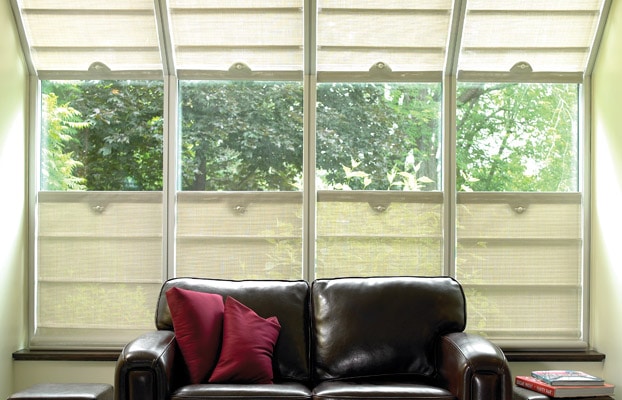 INCLINABLE ROMAN SHADES
Inclinable roman shades consist of roman shades mounted on a white aluminium side channel system. They can be raised or lowered using a telescopic rod or just using the handle. Inclinable roman shades are an excellent choice for vertical, horizontal or garden windows. They are ideal for skylights, greenhouses and solarium.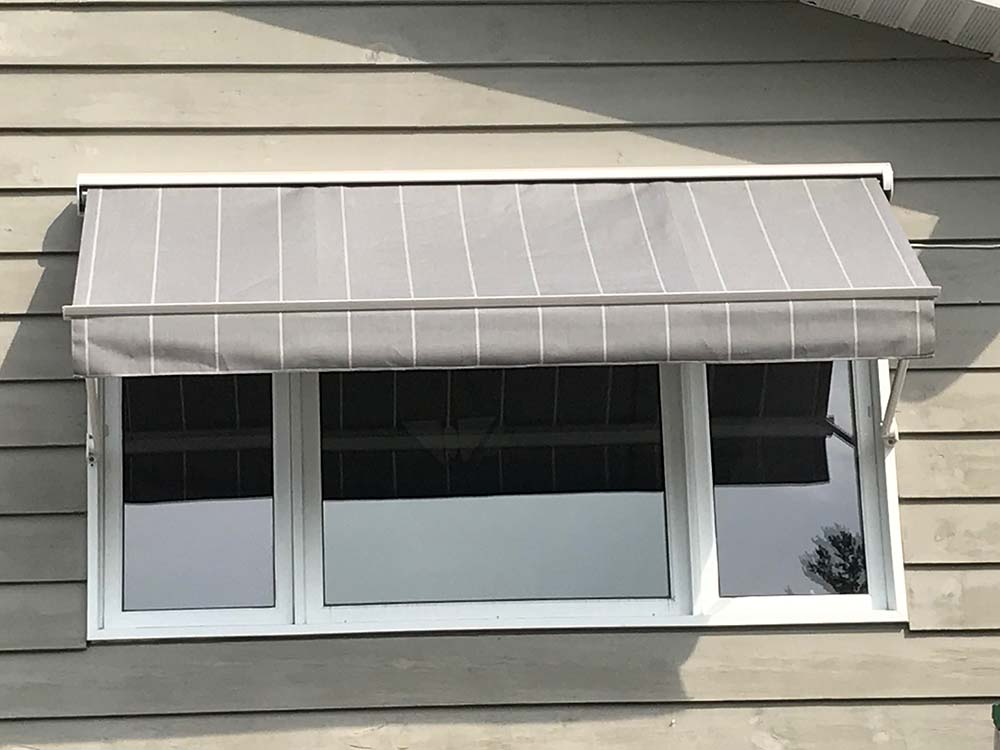 PANEL TRACK SHADES
Our panel tracks are composed of three to six fabric panels attached to slides using velcro. The slides, moving inside the tracks, make it possible to slide the panels from side to side.
Panel tracks are a good solution for your French doors, patio doors or big windows and can be customized with valance, mouldings and wood or faux wood appliqués.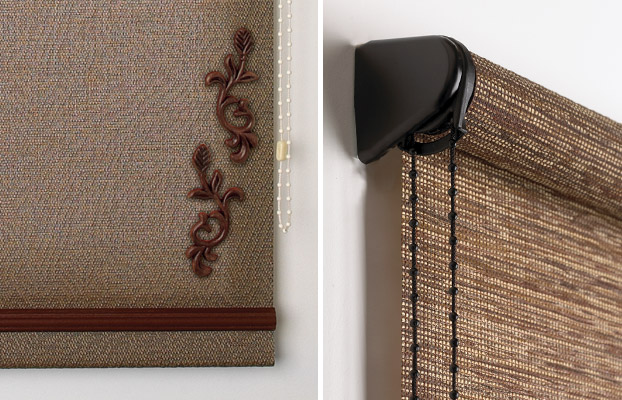 POWER SCREENS
Our traditional roller shades are of affordable quality and consist of opaque, translucent or transparent fabrics that roll up and down around an aluminium tube using a chain mechanism. They are installed on the frame or inside the frame of the opening window or door using two lateral brackets.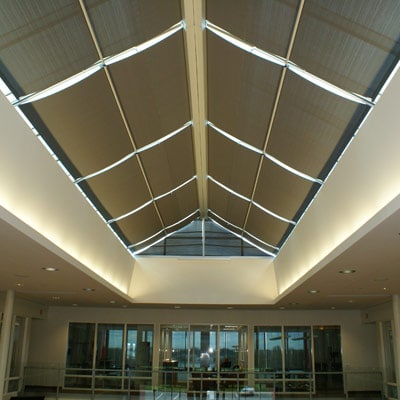 SKYLIGHT INTERIOR SHADES
SunProject™ provides a variety of skylight shading systems consisting of standard hardware for sloped, incline and flat glazing – the ability to provide custom complex engineered shades for any shaped skylight is possible. Shades are available in gravity drop utilizing roller gliders in tracks, as well as bottom up, with single or double motor and special tension systems for any overhead glazing.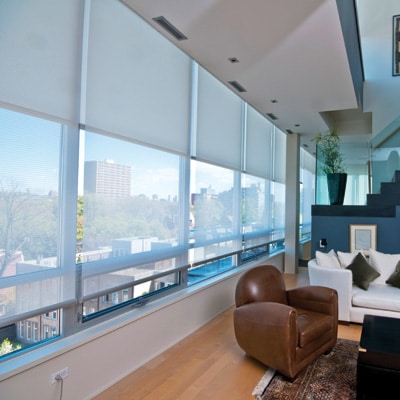 DUAL INTERIOR SHADES
Dual Shade systems allow for maximum solar and light control in a single assembly. The Dual System provides the flexibility to control the sunscreen shade and the room darkening shade independently. These shades can be operated manually or by a variety of Elektra motors. Dual shades are available with or without side channels for increased light control. The system allows for ceiling or wall installation and can also be concealed above the ceiling line with the integration of pockets and closure panels, to achieve a fully contemporary appearance.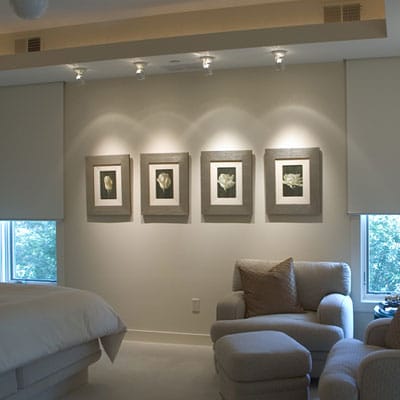 BLACKOUT INTERIOR SHADES
SunProject™'s room darkening systems are a result of over two decades of ongoing innovation. We provide elegant and functional room darkening shades for variety of environments such as audiovisual, conference and training rooms as well as modern residential suites. We also offer a variety of side channels and cassette or fascia designs to accommodate different kinds of openings and applications. These systems can be operated by Lite-Lift®, our manual, effortless lift mechanism, or any types of electric drives using a small battery, low voltage systems or standard 110V. They can be integrated into any home automation system, commercial lighting or building integrated systems. Wide range of Precision engineered room-darkening fabrics, from elegant and distinctive to standard or Eco-friendly is available.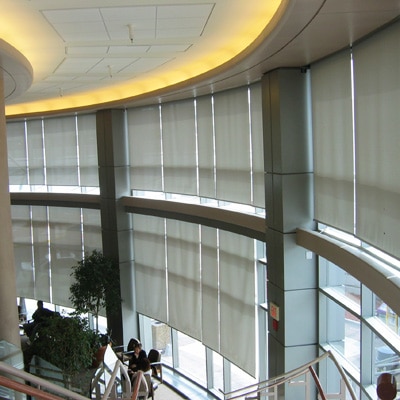 MODULINE INTERIOR SHADES
Moduline® is a durable, versatile system, designed for the Commercial market, but it fits some residential applications. It is available as an open roll or fascia and can accommodate single or tandem shades, where one control operates multiple shade bands in unison. This System can adapt to a variety of side channels for room darkening capabilities; it is available in three different bracket sizes that accommodate small to large shades. Control options include the Lite-Lift® operating mechanism and motorized Elektra version. Moduline® is a modular component system, which allows for easy on site adjustments or can be delivered as an assembled unit by integrating a shade holder for easy installation. The shade holder also acts as a back fascia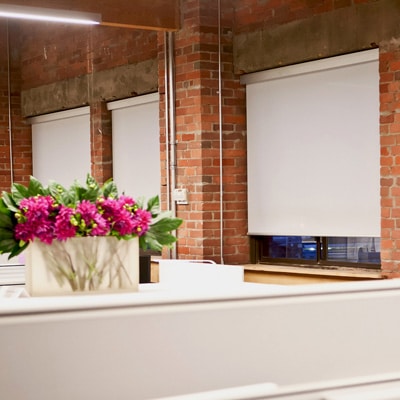 DEKO INTERIOR SHADES
A contemporary roller shade system designed for residential and commercial use where a slim profile is required. It is available in an open roll or in a sleek slim line 73mm European designed cassette. The cassette is offered in square or curved profile.
Deko®'s design adds sophistication and a decorative appeal to any environment. Control options include the Lite-Lift® lifting mechanism and a variety of motorized Elektra options such as battery, low voltage and radio controlled motors all of which can be easily integrated into any home automation system.
Exterior  Window Coverings
Lavigne's Canvas is a leader in automated exterior sun control devices and offers one of the most comprehensive exterior shading solutions available. Ranging from external roller shades to external louver devices, we provide energy-efficient systems that when enabled by sensors automatically react to the sun's movement and adjust their position.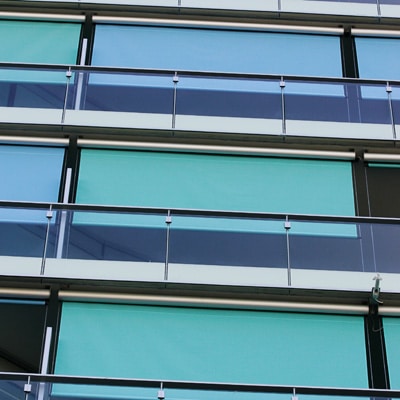 FM 41 EXTERIOR SHADES
This elegant and automated exterior roller shading system is well suited to reduce heat gain, lower energy costs, provide glare control and optimize daylighting. A variety of attachment options allow the shades to be mounted on any building structure. The FM41 can be installed in any commercial or residential dwelling including balconies on high-rise condominiums.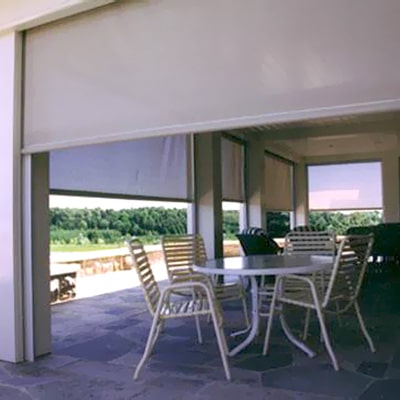 INSECT SCREEN SHADES
SunProject™ provides Elektra motor operated Insect screening protection for any opening and enclosure. Typical installations are covered porches, verandas, balconies, or any enclosures. SunProject™ provides functional, durable and reliable screening solutions to outdoor comfort and control. The screening system can be integrated into any structure whether it be surface mounted or recessed within columns or pockets. As the leading provider of automation and integration we can provide any type of control solution from standard switch to wind sensor control with internal manual override or remote control to fully integrated within a home automation system.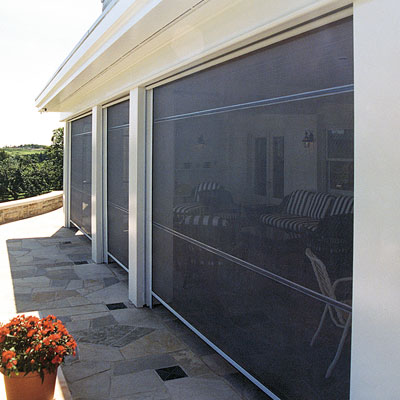 TEKNO XTR
Similar to our other exterior solar shades FM 41 or Makroll, the Tekno XTR provides a high level of sun control. The distinguishing difference between the Tekno XTR and our other exterior shading systems is that this system can be provided with exposed roller using or HP Bracket System or with 125 cassette option. This system is preferably used with T3 Solar Tracks at the sides versus a cable system. The use of this system versus the FM 41 or Makroll, solely depends on application and possible preference of choice. As the exterior shade specialist we provide a variety of cost- efficient solutions for a broad range of applications. Just like all of our other shading systems our hardware and design always communicates an unmistakable message of quality, engineered performance, and value.