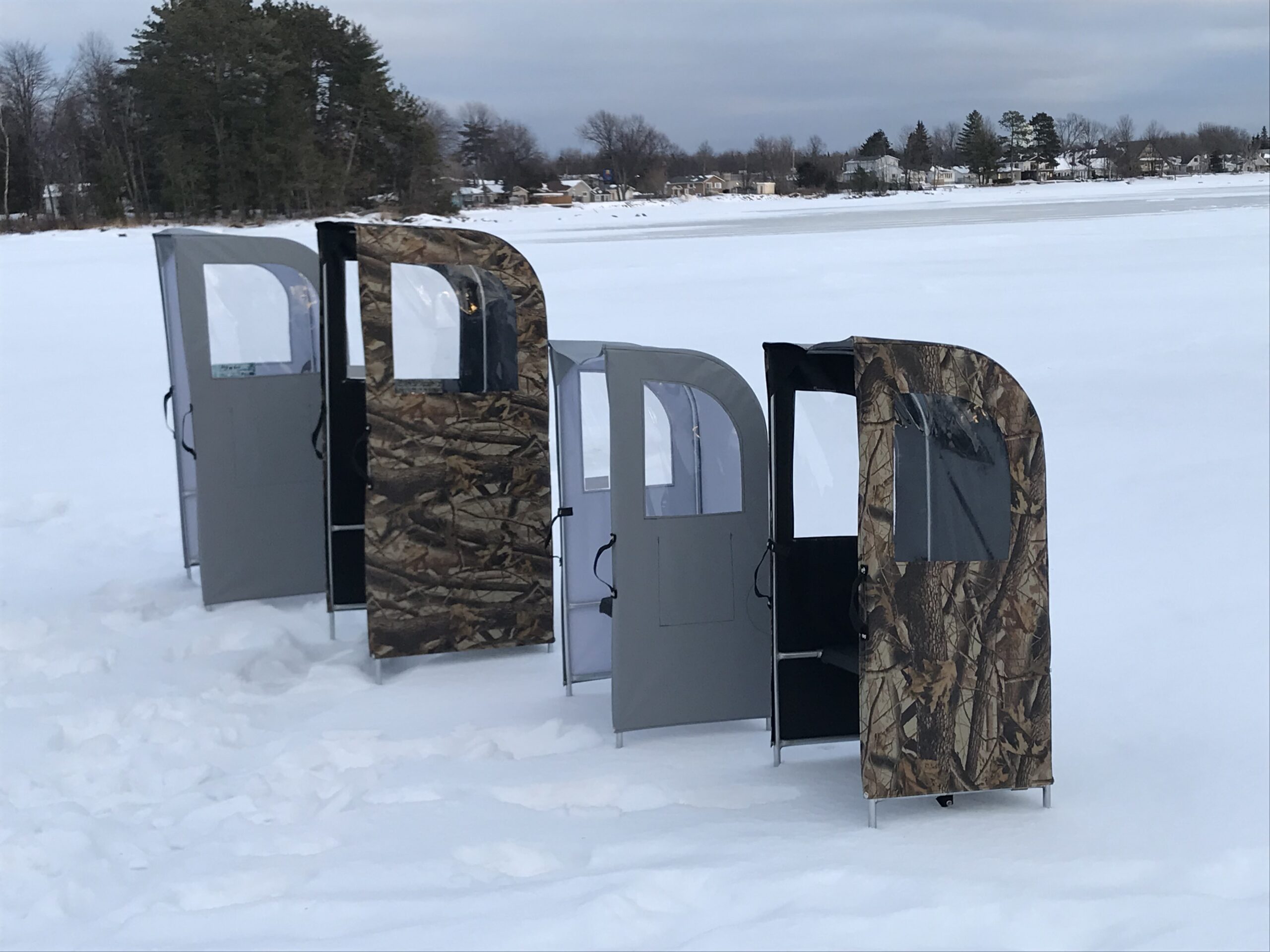 THE RE-ENGINEERED JIG-N-GO 2.0 IS HERE!

Slimmer then ever before, compact for easy storage, the redesigned Jig-N-GO is uniquely Canadian, and built in Northern Ontario. This is what happens when a Fisherman designs something other Fisherman can use. Each unit is built to endure the windiest days on the lake, letting you stay longer to do the thing you love most, fishing!
The Jig-N-GO has a Heavy-duty outer shell of a 100% waterproof-coated polyester fabric, two large windows for visibility, a high endurance cushioned seat, built for comfort, including a large storage pocket for your convenience. Each unit is easily constructed, for your accessibility and easy to dissembled, making your trip to the fishing hole that much easier. The new Jig-N-GO 2.0 was built to give you the edge on the ice, a must for any ice fishing enthusiast!
DO YOU HAVE A CUSTOM PROJECT?