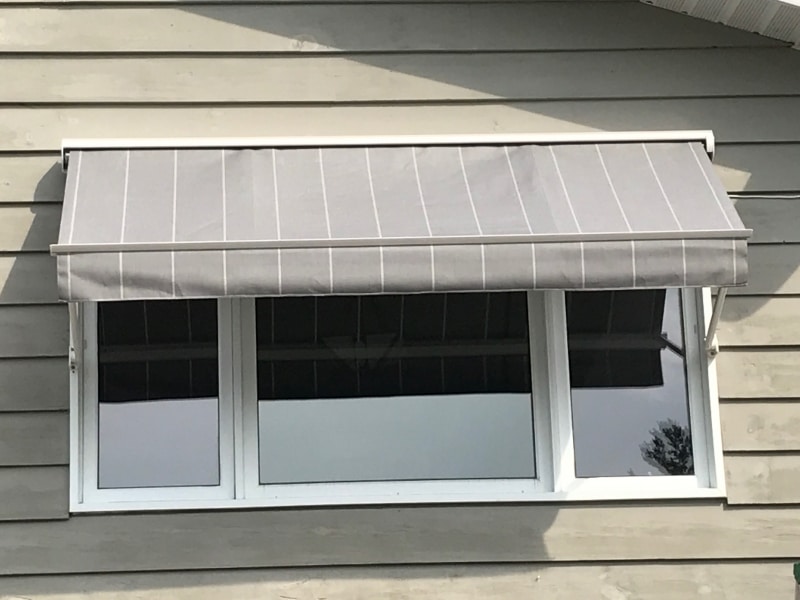 Drop Arm Awnings
Retractable Drop Arm Window Awnings are custom made to give you the best of both worlds: sun when you want it and shade when you need it most! Fully retracted for sun or fully extended for shade and rain protection, these Drop Arm Window Awnings are an attractive addition to your home.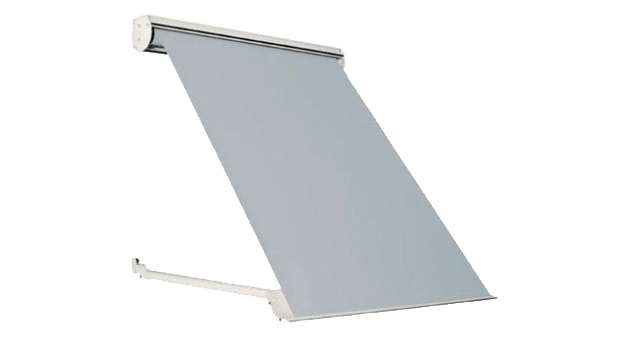 Drop Arm Awnings
The Verso
The Verso beautifies your home, protects your furnishings.
This drop arm retractable window awning is perfect to give your home a design accent while protecting your furnishing from damaging UV exposure. Position it all the way down during harsh light conditions or all the way up to increase the view. Choose the optional cassette style hood to fully enclose the fabric when unit is not in use. Colours available are white and ivory.
Choose from hundreds of the most popular brands of fabric in solid colours and stripes to make this awning a smart and stylish investment in the beauty and enjoyment of your home. All are mildew resistant and hold their colour and appearance for years.
Protect your awning from the wind.
Reduce the risk of having your awning damaged by high winds. It retracts automatically if the wind picks up, even if you are away from home. Highly recommended for peace of mind! Sun and Wind Sensor Control. Your awning reacts automatically to the weather. As soon as the sun comes out, it extends automatically, and your patio and rooms are shaded and remain cool. If a storm threatens or the wind picks up, your awning retracts automatically.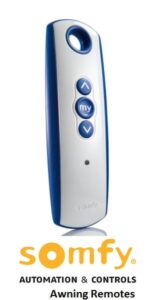 Remote and Automatic control for Awnings. Everything you want in a retractable awning becomes easier to use, and more enjoyable, with a Somfy motor and electronic control. Somfy Automation gives finger-tip control, for the easiest way to extend or retract the largest, heaviest awnings around. Or to control several awnings, even a whole houseful of them, from one simple push-button switch or remote transmitter. Somfy Automation gives peace of mind when away. Somfy sun and wind sensors automatically protect a home from the heat of the sun. And they protect awnings from the damaging effects of rain, sudden storms, and heavy winds. And, because Somfy Automation makes awnings so easy to use, they'll get used more often.