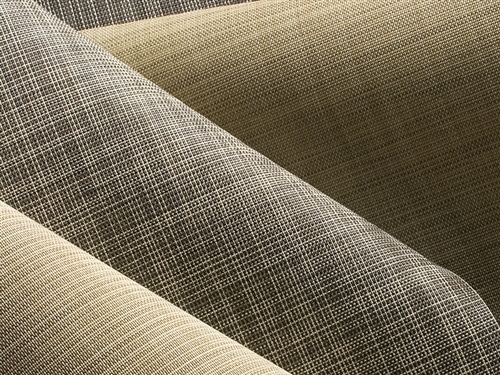 Marine Flooring
Infinity Luxury Woven Vinyl Flooring
NEW! With so many options to choose from, choose the best. Luxury Woven Vinyl made by Infinity Fabrics is now available, and we are thrilled to offer another USA Made product. With this material, you are choosing the best flooring in the industry as proven by Bennington, Tracker, Sea Ray and many other respected boat manufacturers. This vinyl is superior to carpet due to its high resistance to stains, mold, or mildew, and the best part – it's effortless to clean. Simply sweep away any loose dirt, spray off any spills or droppings with a water hose, or use a soft bristle brush and mild soap (if needed for stubborn spots) to get rid of any remaining debris.
This recyclable material is available in a seamless 8'6″ width, 34 Mil thickness (comparable to 1/8″ thick) and is suitable to help complete your flooring project quickly. Each material line is finished with a patent-pending frothed vinyl backing, carries a limited 10-year warranty and is highly suggested for heavy-traffic areas.
Compass HB Marine Flooring
Spradling takes flooring in a whole new direction with COMPASS HB™. COMPASS HB™ floor covering is the latest, most innovative covering to be introduced to the marine industry. This patent-pending construction uses woven PVC and polypropylene yarns to achieve extreme durability for long-term performance and value. The low-profile pattern will not matt or crush down over time like traditional carpeting.
COMPASS HB™'s dense urethane foam & felt backing provides added cushion while keeping the floor looking fresh and new. Manufactured with solution dyed, UV stabilized yarns for protection against fading, degradation, mold and mildew, COMPASS HB™ flooring is designed for both direct glue down for full deck applications and custom fit mat installations. Yarns are naturally stain resistant for easy maintenance, too. Just hose them off and dry. The face of the product and the backing do not absorb water. 
8 foot 6 inch width
Minimum order 1 linear yard
SeaDek
SeaDek non-skid, closed cell PE/EVA products offer safe and comfortable alternatives to molded in non-skid, paint-on textures and other marine traction products currently available. SeaDek is a UV protected non-absorbent foam, featuring an innovative, textured surface for enhanced non-slip characteristics.
Formulated with an acrylic based high-bond pressure sensitive adhesive, SeaDek's robust, peel-and-stick application makes it easy to install and requires no mounting of hardware. Easy to clean and stain resistant, SeaDek also provides protection for boat surfaces, especially in high traffic areas.
Other benefits that SeaDek offers include:
Exceptional traction even when wet

Unparalleled comfort when standing, walking or leaning on boat surfaces

Shock absorption, which decreases fatigue

Protection for boat surfaces against scratches, chips and dents

Noise reduction characteristics – ideal for fishermen
SeaDek can be tailored to fit a wide variety of application on just about any type of boat, including: sports & commercial fishing boats, flats boats, sailboats, ski boats, commercial marine craft, house boats, personal water craft, towboats and more. If you have a boat, you have a place for SeaDek. Additional applications for SeaDek include:
Swim platforms and cockpit pads
Step kits
Helm station pads
Poling platforms
Coaming bolsters/pads
Footwells
Gunnels
Trailers
Durable and shock absorbent, SeaDek provides not only an exceptional traction surface but also lessens the fatigue brought on by prolonged standing and working on hard decking and platforms. SeaDek also protects your deck from scratching, chipping and dents. Fishermen will appreciate SeaDek's noise reducing qualities.
SeaDek is a nonabsorbent, closed cell PE/EVA blended material specifically formulated for marine applications to sports & commercial fishing, flats boats, sailboats, ski boats, commercial marine, house boat, personal water craft, platforms and steps. These are just a few of the unlimited applications for SeaDek Non-Skid Marine Traction. SeaDek's marine grade 3M™ pressure sensitive adhesive backing makes application a breeze. Just measure, cut, peel and stick. It's that easy!