North Bay Boat Top Specialists
Bimini Covers, Travel Covers, Camper Tops, Convertible Tops, Cockpit Covers, Mooring Covers, Pontoon Enclosures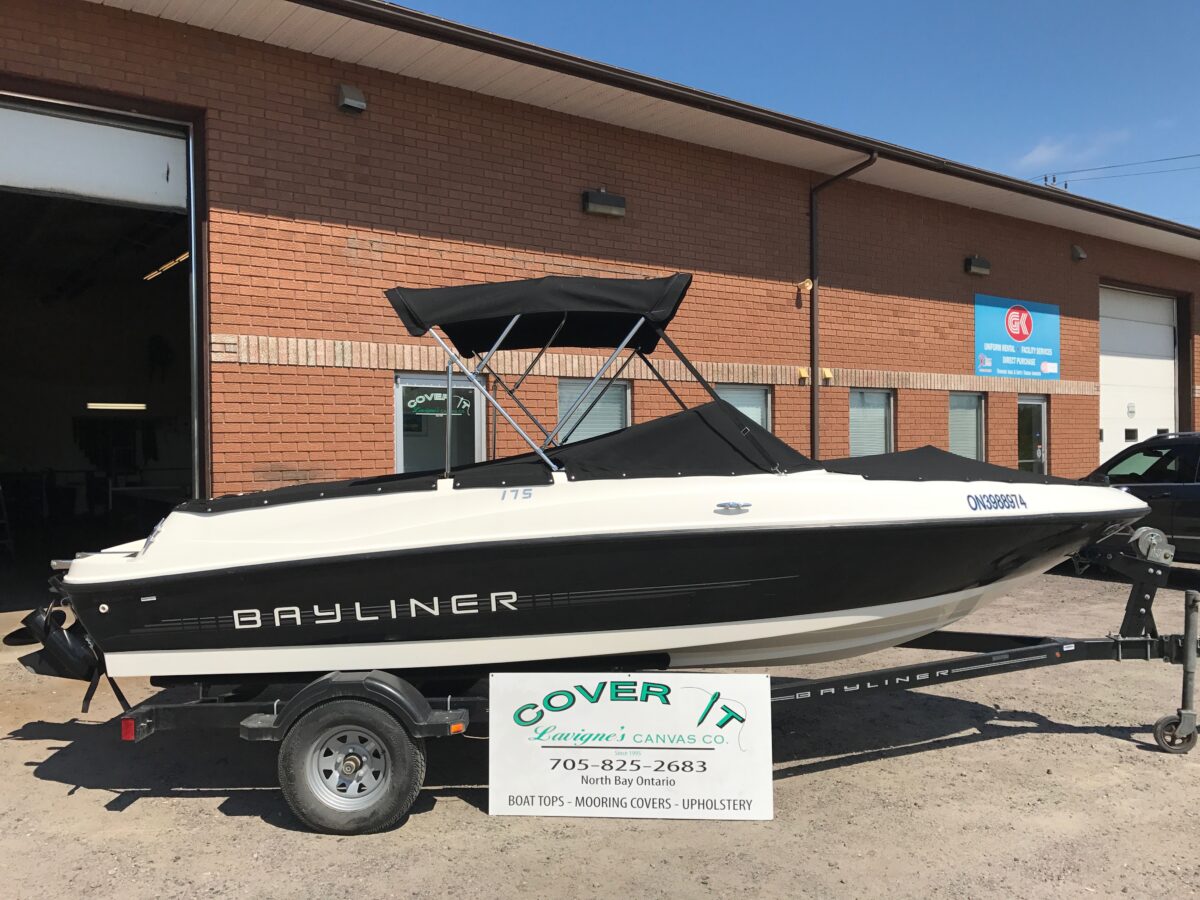 BIMINI BOAT TOPS
Prolong your stay on the water with a high quality custom fabricated Bimini top, manufactured by Lavigne's Canvas. Our durable Bimini tops will surely provide refreshing shade during those hot sunny days and protect your family and friends from the damaging effects of the sun.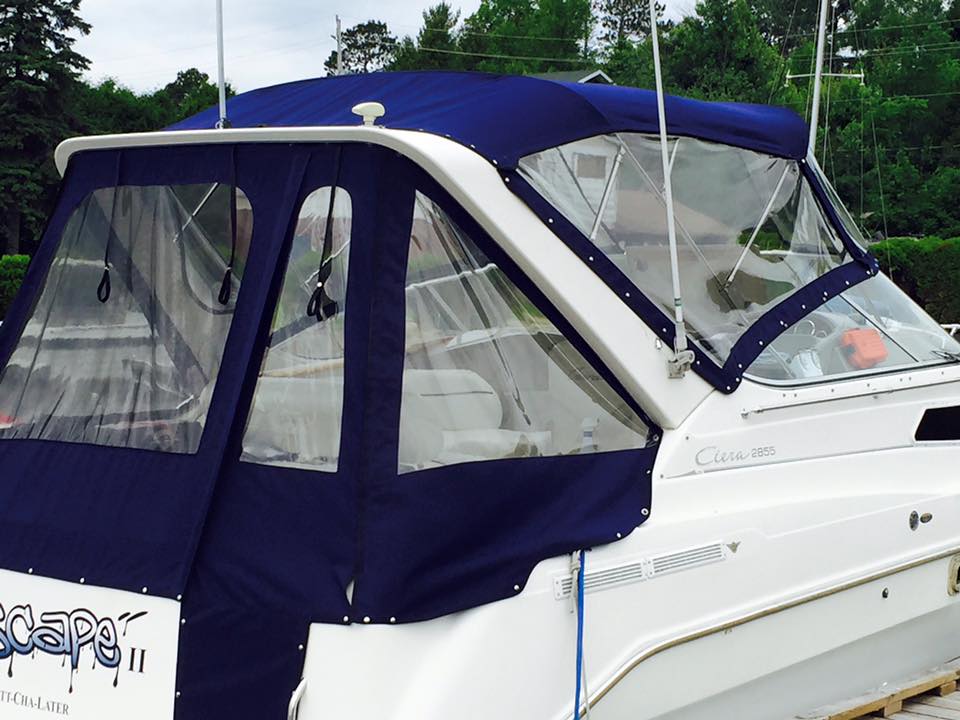 CAMPER TOPS
A Camper Top is an enclosure attached to the back of a Convertible Boat Top. A Camper Top has its own frame to cover the stern section of the boat. When a Camper Top is fabricated the complete sitting/living area of the boat is enclosed.
CONVERTIBLE BOAT TOPS
A top that snaps to the top of the windshield and has a frame to support it. Normally covers entire open windshield area of a boat. Generally used for protection in foul weather. Differs from a Bimini top in that it is attached to the windshield, while a Bimini does not attach to the windshield, but rather is free standing.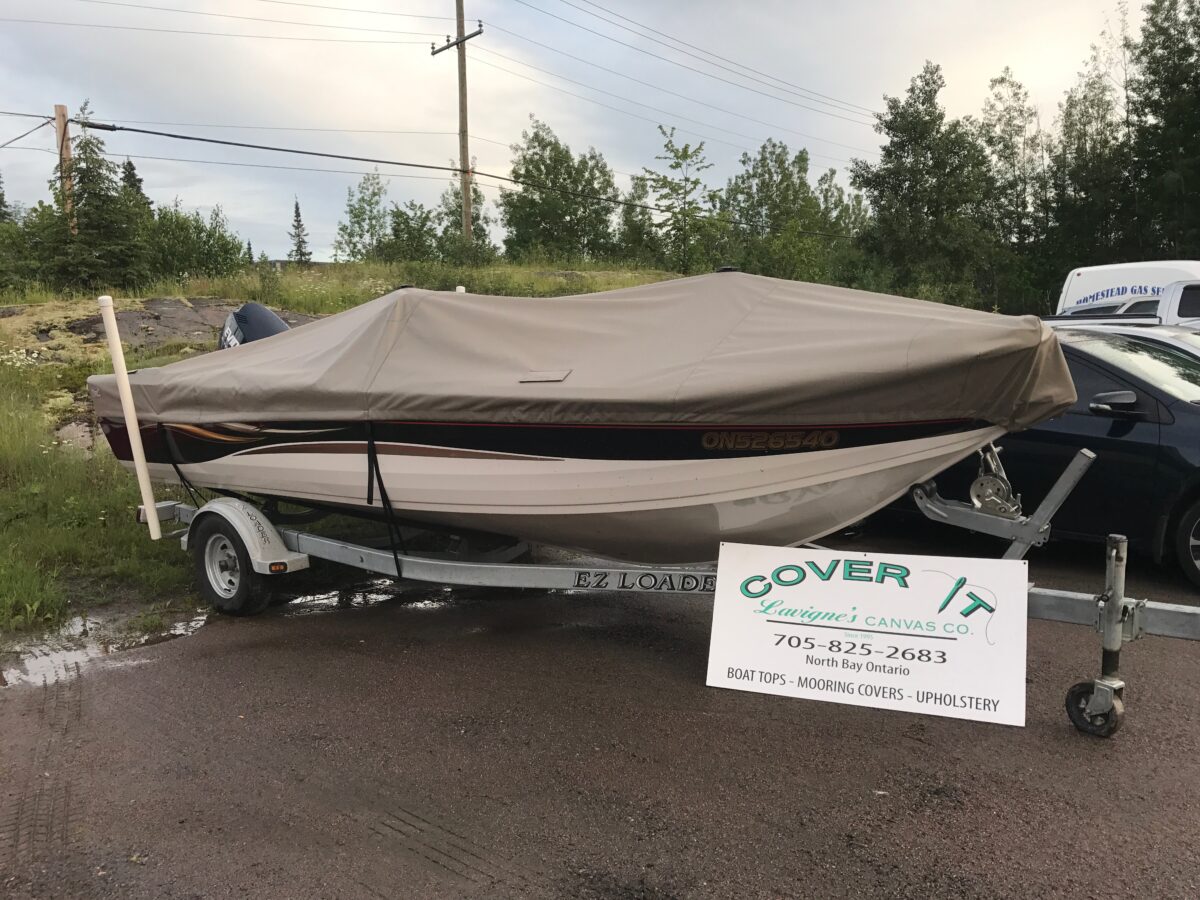 TRAVEL COVERS
Travel covers manufactured by Lavigne's Canvas Co. are uniquely designed and installed to fit your boat. Here at Lavigne's Canvas Co. we do not use patterns, each travel cover is custom manufactured to optimize the absolute best fit. Reinforcements are sewn in where needed. Our travel covers consist of a ratchet type system for tying down along with several tie downs to secure cover to trailer. Option motor covers are available. Each travel comes with adjustable centre poles along with Boat Vent II to allow minimal water pockets and proper ventilation.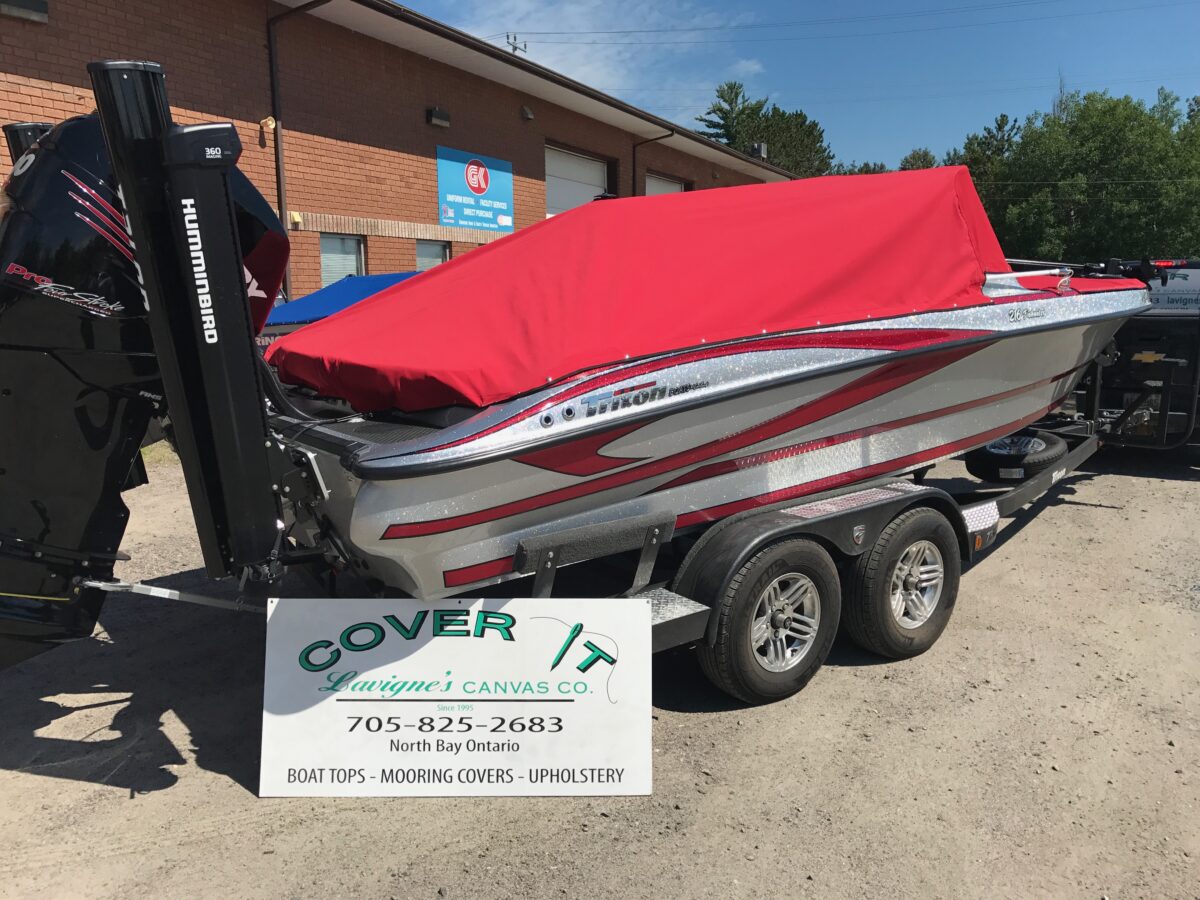 MOORING COVERS
All of our Mooring covers are uniquely handcrafted to fit the protection needs of your boat. Did you know all of our Mooring covers are gracefully designed to take the brunt of all the heavy rain storms we have been having? A Mooring cover is built taller than a travel cover. All of our Mooring covers are specifically designed to avoid water puddling on your cover!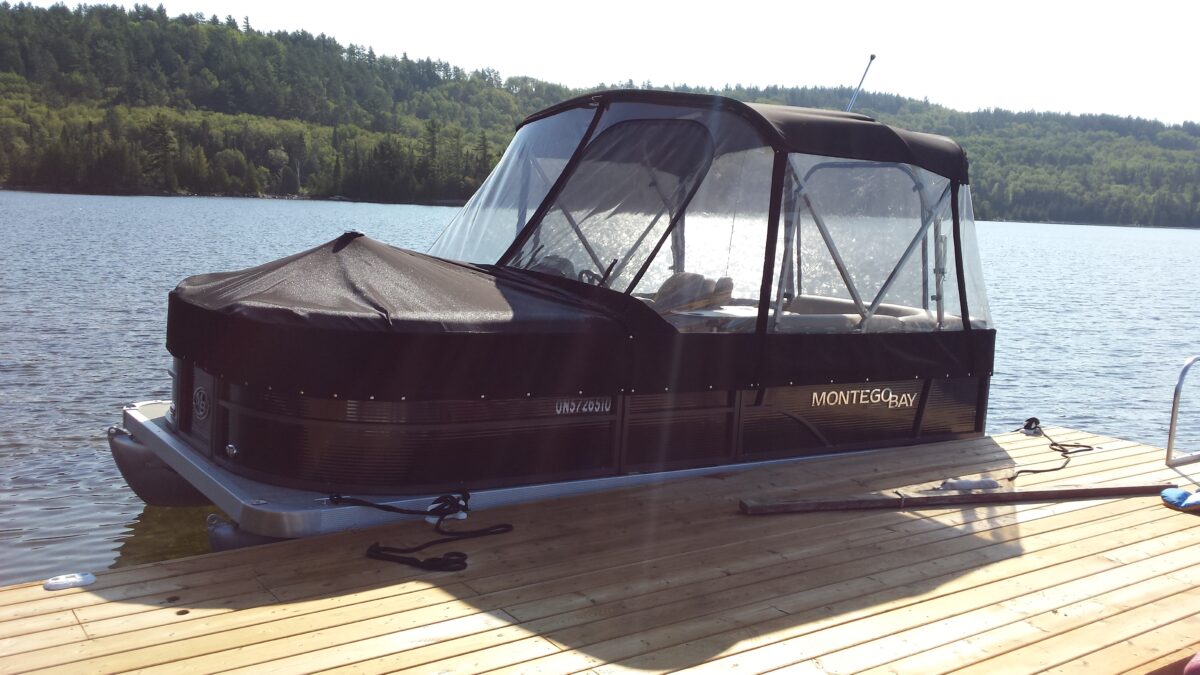 PONTOON ENCLOSURES
Create a cozy living space for your family and friends by adding a camper enclosure to your pontoon boat. Choose from 1/2 Enclosure, Full Enclosure or Luxury Enclosure.