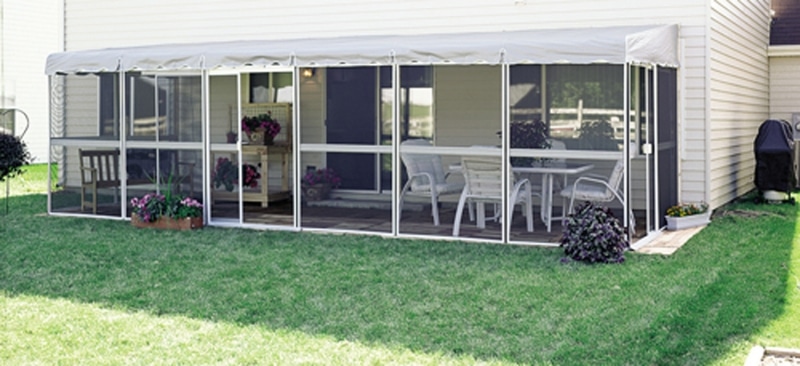 Patio Mate

Looking for an economical way to extend your outdoor living and keep those pesky bugs away this summer? The Patio Mate is an affordable and easy to install 3-sided screen room with sliding screen doors.
Attach to Home, RV or Trailer. Anchors to any wood deck or patio.
The Patio Mate is a 3-season unit, up in the spring and down in the fall. It is not recommended to take any amounts of snow load.
The Patio Mate roof is constructed of a sewn 11oz vinyl roof available in 2 colours: Almond and Grey. The frame is constructed of cold rolled steel available in 2 colours also: Chestnut and White.
The Patio Mate comes with a 1-year Warranty.
Available projections: 8'|10'|12'
Available Lengths: 11'6" to 30'9".